In today's environment, more and more plant control systems are required to maintain conformance with stringent Australian and International standards with respect to Functional Safety and Process Protection Systems.
PROVECTA specialise in the investigation, auditing, specification, detailed design, implementation and commissioning of Burner Management
Systems and Turbine Water Ingress Protection Systems for the power and related industries.
PROVECTA has extensive knowledge of specific boiler and turbine protection standards and codes (NFPA 85 and ASME TDP-1) and the relevant functional safety standards (AS61508 / AS61511).
Provecta has many years of experience in all aspects of critical process protection systems, and through this experience can offer the following services which cover all stages of your safety system's life cycle:
Plant Surveys
Process protection system investigations and audits
Safety instrumented system specifications
Boiler and turbine protection system contracting services
Independent advice regarding contractual performance or conformance
Engineering consultancy services including "needs" analysis and "life extension" studies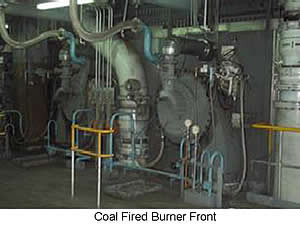 Provecta has a number of engineers qualified as Functional Safety Engineers (TÜV Rheinland) and Certified Functional Safety Experts.
Provecta is able to offer services to clients to assist in the management of their responsibilities when it comes to critical plant process systems.
Should you wish to discuss any aspect of our Functional Safety services, please contact Mr Michael Van Bergen at the following contact details:

Mr Michael Van Bergen   michael.vanbergen@provecta.com.au  P +61 2 8204 5485  M +61 413 499 867
Download PDF Brochure