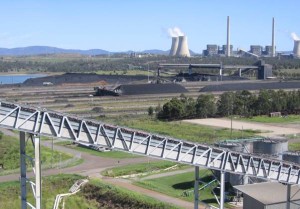 PROJECT TITLE:
Liddell Coal Handling Plant Systems – Controls and Instrumentation Upgrade
CLIENT:
Macquarie Generation
Background:
Liddell Power Station, which is owned and operated by Macquarie Generation, is a 4*500MW conventional coal fired power station located in the Hunter Valley in NSW Australia. PROVECTA won the significant contract (under open tender) to upgrade the integrated controls for the Liddell Power Station Coal Handling (Receival and Reclaim) systems to the station wide Yokogawa CS3000 DCS platform. The Coal Handling (Receival and Reclaim) plant at Liddell system consists of 26 conveyors and shuttles which are used to manage the receival, storage and delivery of coal to the respective boiler coal bunkers.
Coal Handling Project:
Provecta replaced the original PLC and relay based controls with Yokogawa CS3000 DCS systems and equipment. Provecta designed, configured and commissioned the associated Yokogawa DCS systems and equipment. The project also involved the design and supply of a new fibre optic network to allow connection of distributed remote I/O, and, the design, supply and installation of a new field instrumentation devices including long travel resolvers for the accurate positioning of conveyor shuttles and trippers, the upgrading of underspeed detection devices, new coal level detection instrumentation, belt tracking switches and the segregation of emergency trip devices.
This project built on the work (refer right) successful performed by Provecta to upgrade the Stacking and Reclaiming controls for the Liddell Power Station.
Stacking and Reclaiming Project:
This project involved replacing the existing relay based controls for the Stacker with Modicon PLC's, provision of a radio telemetry link between the main coal plant PLC's and the Stackers and Reclaimers, and the implementation of a highly accurate resolver system to prevent skewing of the Reclaimer.  All design, drafting, commissioning, training and documentation associated with this project was provided by PROVECTA.