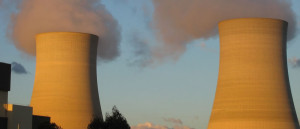 PROJECT TITLE:
Bayswater Power Station – Station Plant MMI Facility
CLIENT:
Macquarie Generation
PROJECT DESCRIPTION: 
Bayswater Power station is a 4 *660MW coal fired power station operated by Macquarie Generation. The associated common (or station) plant system such as water supply and treatment systems and coal delivery systems are extensive and geographically diverse.
Provecta staff performed the project management, design, implementation and commissioning of the station plant HMI SCADA system. The project involved the installation of a new plant wide CitectSCADA network and modifications to existing PLC controls to suit the new HMI interface
The SCADA system comprises 22 operator workstations, communicating via a fibre optic Ethernet network to over 60 PLCs with an interface to the client's corporate LAN for managerial reporting and information. The system is configured with 120,000 tags and over 650 graphic pages. Since the project completion, PROVECTA has continued to develop the system to provide enhanced reporting, performed upgrades to the latest versions of CitectSCADA, expanded the system to include additional plant areas, and provided support services to the plant engineers
The support services provided include remote system monitoring, telephone support, rectification of faults, engineering and implementation of modifications, and yearly audit of SCADA system performance. In addition, as part of this support, Provecta has performed multiple projects involving:
PLC hardware, communications and software logic development;
SCADA hardware, software and communications maintenance and development; and
HMI Configuration.
Some specific projects include:
CitectSCADA Reports Servers
– Provecta configured 2 CitectSCADA Report servers including historians which provide asset management and performance reports on the coal plant and water treatment plant at Bayswater power station.
Plashett Dam Level
– Provecta implemented a radio telemetry link using wireless I/O units to provide dam level and rainfall signals to the water supply control system.
Barnard River Pumping Station Remote Control
– Provecta implemented a PSTN modem communications link to provide remote control of the Barnard River pumping station from Bayswater power station.  Provecta performed the concept design for a satellite link (to replace the PSTN link) which was then implemented by Macquarie Generation.  Provecta implemented a radio telemetry link using wireless I/O units to provide surge tower flow signals to the pumping station control system.
Alarm Presentation Modifications
– Provecta developed an application within CitectSCADA which provides customised presentation of alarms on the HMI. In particular, the application minimises the re-positioning of alarms on the alarm page as new alarms occur and when current alarms are changing state.