PROVECTA has successfully completed the optimisation of Elm Road Generating Station Unit 1, a 2 x 677MW (gross) supercritical coal-fuelled plant that is part of a brownfield expansion to the Oak Creek Power Plant located south of Milwaukee, Wisconsin, USA. The project was designed and built by Bechtel Power Corporation for Elm Road Services, LLC, a subsidiary of We Power. PROVECTA, as subcontractor to Bechtel, provided specialist engineering services, including: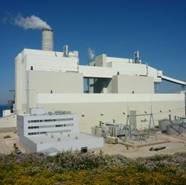 Controls design review and advice;
Training simulator optimisation;
Advanced power plant process control and tuning training, and
Extensive site controls advice for automation implementation, field actuator optimisation, tuning procedures, response analysis, modelling and loop-by-loop controls tuning.
The scope extended from minor control loops through to full co-ordinated controls including implementation for fast load ramping in sliding pressure, runbacks and wide load operation. PROVECTA's extensive experience in supercritical plant and use of highly developed tuning procedures, including open loop analysis with tools such as PROTUNER ®, MATLAB/SIMULINK ® and In-house applications ensured the controls were optimised for all loads and conditions.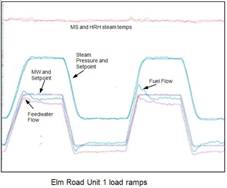 The Elm Road Generating Station is one of the most efficient and highly automated coal-fuelled power plants in the USA. PROVECTA has been pleased to be able to add value to this project at an advanced engineering level. Tuning support will continue for Unit 2, with PROVECTA's scope extending to also provide operational guidance and procedures to the project's commissioning team.